Tourist Insights
Tourist card IT solution
Cardberg Tourist Insights is a comprehensive solution for destination management and marketing for both holiday destinations and Tourist Boards. A team of people with more than 10 years of experience in tourism and IT are working daily on the development and evolution of the system in order for us to be able to continuously come up with new innovations. This is also the reason why all of the following clients are using our solution:
tourists have bought a card from 123 countries around the world
View more references

Cities, regions and tourism destinations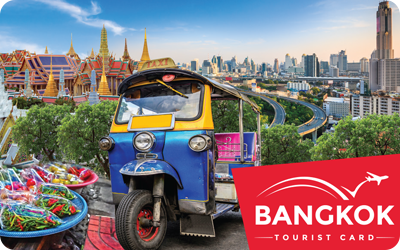 Bangkok Tourist Card
1. tourist discount card in Bangkok offer exclusive up to 50% discounts on a variety of tourists attractions. Bangkok Tourist Card is valid 5 days from activation and available in plastic or digital version.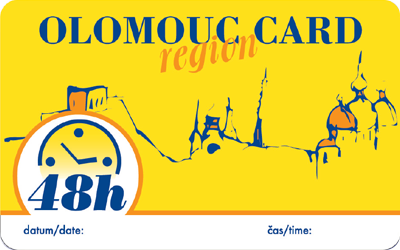 Olomouc region Card
All inclusive tourist card entitling you to visit 90 points of interest – castles, chateaux, museums, zoos, etc. - in Olomouc, Central Moravia, and the Jeseníky Mountains free of charge. In addition, attractive discounts apply in 80 places.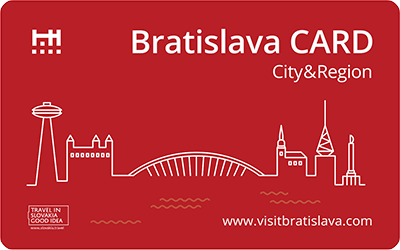 Bratislava City Card
Provides both domestic and foreign visitors to the capital city with interesting and advantageous discounts and gives them the opportunity to discover and experience the best of what Bratislava currently has to offer.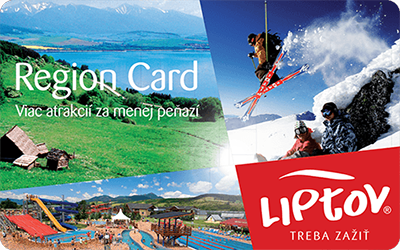 Liptov Region
More than 500,000 tourists visit the Liptov region every year. The Liptov Region Card is the main marketing tool for this destination, and it combines various discounts on the main attractions in the region.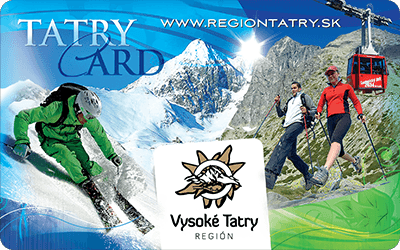 High Tatras region
The High Tatras region offers countless tourist attractions ranging from skiing and hiking through the highest peaks to luxurious wellness hotels and an aqua park.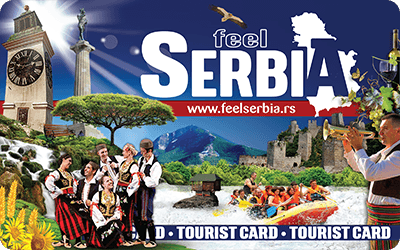 Feel the Serbia Card
A discount card designed for tourists through the whole territory of Serbia. It offers discounts on museum tickets, historical sights and traditional restaurants.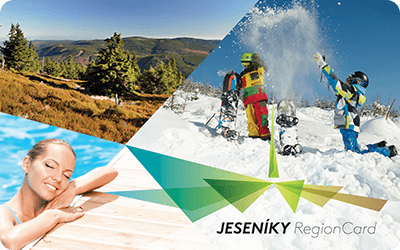 YES Card - Jeseníky
Three ski resorts are located in this Czech Republic mountain region, as well as historical spas. It is most famous for its history and also its many attractions for families with children.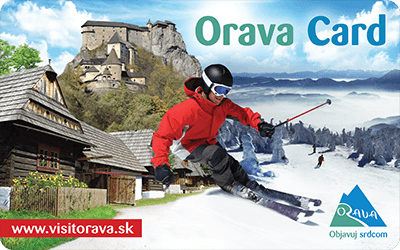 Orava klaster
Picturesque historical region that has much to offer to tourists. Orava Card includes almost all local attractions - from visiting the stunning Orava castle to rafting.
980 most important tourist attractions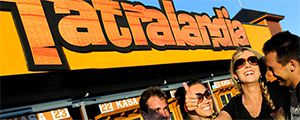 Tatralandia Aqua Park
Is the biggest water resort that is open all year-round in Slovakia, Czech Republic and Poland. It's located in the Liptov region.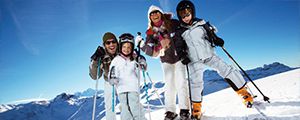 Jasná Nízke Tatry
One of the top ski resorts in Slovakia. You will have mountains of experiences from the cable-cars, summer attractions and the skiing.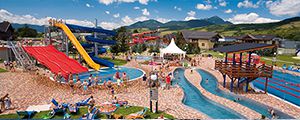 Gino Paradise Bešeňová
The best RELAXATION and ENTERTAINMENT available all year-round in Liptov at the GINO PARADISE BEŠEŇOVÁ water paradise.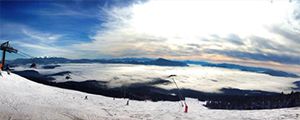 Kubínska hoľa Ski Park
The ski resort Kubínska hoľa Ski Park – the best family skiing in Orava. Long and wide ski runs, two cable-cars, eight chair-lifts and four large free car parks.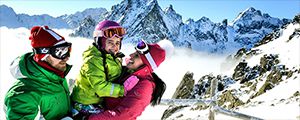 High Tatras
The highest ski resort in Slovakia. The groomed ski runs are set at the foot of the Lomnický štít mountain reaching an altitude of 2,196 metres. This resort also offers the longest ski run in Slovakia (5,500 metres).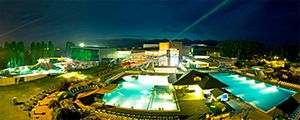 Aquacity Poprad
Relaxation, rest and great entertainment in the thermal Agua Park with 13 pools and 350 water attractions. This water park with the area of over 1,600 m 2 offers a wellness centre with saunas,inhalations and a private pool.
1478 hotels, pensions and other accommodation facilities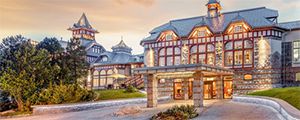 Grand Hotel Kempinski High Tatras
A five-star hotel located on the bank of Štrbské pleso in the High Tatras.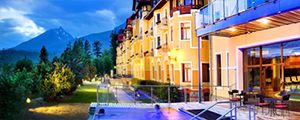 Grand Hotel Praha
Is ideally situated at the foot of the Lomnický štít mountain in the centre of Tatranská Lomnice.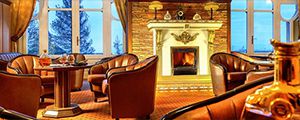 Grandhotel Starý Smokovec
A Luxurious Grand Hotel ****, with a history spanning more than a 100 years, Starý Smokovec is located right in the heart of the High Tatras.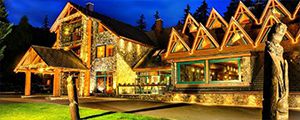 Tri Studničky Hotel
Tri Studničky boutique hotel in the Low Tatras is a jewel offering an extraordinary atmosphere and a hint of attractive prestige that differentiates it from the sea of others.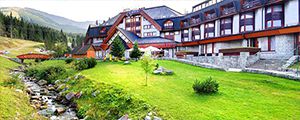 Wellness Hotel Grand
The Hotel Grand is located right next to the ski run so skiers only have to walk a couple of metres from the hotel to the lower cable-car station.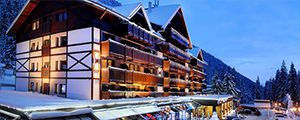 Wellness Hotel Chopok****
This hotel is a gateway to a place of peace and perfect comfort. Enjoy a relaxation of the highest standard in the Low Tatras countryside.